Fans know all about their favorite NBA players—their stats, what team they play for, etc. However, we're also a little interested in the women who stand next to them. What are they like? What do they do? How did they meet their beau? Those questions are what made us go researching. We found that a lot of the women are pretty impressive themselves, so we wanted to share.
We're also going to include women who are long-time partners because marriage isn't for everyone. Additionally, we've included players who have had famous wives that have turned into ex-wives. Let's be honest: famous people get extra famous when they get together with other celebs. Lamar Odom and Khloe Kardashian are huge separate, but together? They made serious headlines.
Without further ado, here are the wives and partners behind your favorite NBA players.
Anne de Paula and Joel Embiid
The Sixers player Joel Embiid has been dating Sports Illustrated model Anne de Paula since fall of 2018. While engagement rumors have been swirling recently due to a diamond ring that Anne wears on her right hand, nothing has been confirmed yet. Everyone's wondering what's the hold up for the happy couple?!
Embiid announced the birth of his first child, Arthur Elijah De Paula Embiid, on September 25, 2020, sharing the news on Instagram and Twitter. He tagged Anne de Paula, saying, "Kudos to @annedepaula_ for being so strong and giving me the Greatest Gift our life can offer." So they're obviously quite invovled despite their privacy. (Images via Instagram)
Anne de Paula and Joel Embiid
The Brazilian-born model got her big break with Sports Illustrated's Swimsuit Model Search back in 2017. But before her modeling dreams came true, Anne dreamed about becoming a doctor. She told Fox News, "I feel like it was an influence because of my parents and my family. They all work in the [medical] field. I did look up to them… It still can happen, you never know!"
As for Joel Embiid, he's a Camroonian basketball player for the NBA Philadelphia 76ers after starting his basketball career with the Kansas Jayhawks in college. While foot and knee injuries delayed his professional debut, he was the third draft pick overall for the 76ers in 2014. He's nicknamed himself "the Process" to remind him and others to "trust the process," which seems to have worked out well for Embiied because he's received four All-Star selections.(Image via Instagram)
Viviana Ortiz and JJ Barea
JJ Barea is a Puerto Rican basketball play for Movistar Estudiantes of the Liga ACB after playing with the NBA for the Dallas Mavericks. Before playing for Dallas, he played basketball for Northeastern University, eventually becoming seventh Puerto Rican to play in the NBA and helping the Puerto Rican national team with the gold medal at the 2006 and 2010 Central American and Caribbean Games.
Ortiz is a Puerto Rican actress, model, and was crowned Miss Universe Puerto Rico in 2011 and went on to compete in Miss Universe 2011, placing in the Top 20 finalists. Additionally, she competed in Univision's Nuestra Belleza Latina 2013 representing Puerto Rico and landed in the Top 5. Because she finished in the third place, she was awarded an acting scholorship for Mexico's Televisa's Centro de Educacion Artistica (CEA).(Image via Instagram)
Viviana Ortiz and JJ Barea
Viviana Ortiz and JJ Barea began dating in 2013, but that's only where their love story started. After three years of dating, the couple finally tied the knot in 2016. They have two children together, but one of their children is from one of JJ's previous relationships, whom Viviana and JJ co-parent.
Viviana gave birth to their daughter Paulina Berea Ortiz, their only shared child, on March 30, 2016 during their engagement but before their lavish wedding. Later that same year on August 20, the couple officially held their wedding at the beautiful church of the Universidad del Sagrado Corazón in San Juan, Puerto Rico. (Image via Instagram)
Gloria Govan and Matt Barnes, Derek Fisher
The former Basketball Wives star has a complicated history with NBA stars. She met Matt Barnes when she was just 12, and the pair began dating officially in 2006, so they obviously have a long and extra messy history. All that aside, the two married in 2013 and had a set of twins together.
They divorced in 2016, and the two have been embroiled in an ugly custody battle ever since. Now, Govan is engaged to the coach of the New York Knicks, Derek Fisher. Barnes and Fisher were reportedly "very close" (according to ESPN), as they played on the Lakers together for a couple of years.
Gloria Govan and Matt Barnes, Derek Fisher
The fact that Govan and Fisher began dating before the divorce was final drove a big wedge between the two NBA stars. Govan was arrested with a felony charge in 2018 after an altercation with Barnes at their sons' school. Barnes has been granted full custody—and a restraining order against Govan.
Gloria Govan currently markets herself on Instagram as a "mother, fiancé, Daughter, sister, friend, philanthropist and author." Matt Barnes has since retired from professional basketball in 2017 after playing for 14 seasons. This retirement came just a few years after Barnes was suspended from two NBA games in 2015 after fighting Knicks coach Derek Fisher at his ex-wife's home in Southern California. (Image via Instagram)
Francesca Aiello and Blake Griffin
Blake Griffin, six-time NBA All-Star and five-time All-NBA selection, began his basketball career in highschool playing under his father Tommy Griffin. After playing for the Oklahoma Sooners for two years in College, Griffin was selected by the Clippers in the 2009 NBA draft, leading hime to his success on the court today with the Brooklyn Nets.
Despite being unable to play during the 2009-2010 season due to a knee injury, he was successfully won the NBA Slam Dunk Contest, was named the NBA Rookie of the Year, and was named as one of Sports Illustrated"s 15 Greatest Rookies of All Time the following year in his true debut season. (Image via Facebook)
Francesca Aiello and Blake Griffin
Francesca has her own swimsuit line, Frankies Bikinis, which she started in 2012—at just 17 years old! In 2014, at the age of 19, she became the youngest designer ever to be featured during Miami Swim Week. Kylie Jenner has been wearing Frankies Bikinis since 2015. (And oddly enough, Blake used to date Kylie's supermodel sister, Kendall).
Although they don't appear on each other's social media profiles, 30-year-old Blake Griffin and 23-year-old Francesca Aiello have been dating for about a year now. While they seemed to be going strong and rumors swirled regarding an impending marriage, Griffin has since been tied to Fox Sports reporter Brooke Fletcher. (Image via Instagram)
Larsa Pippen and Scottie Pippen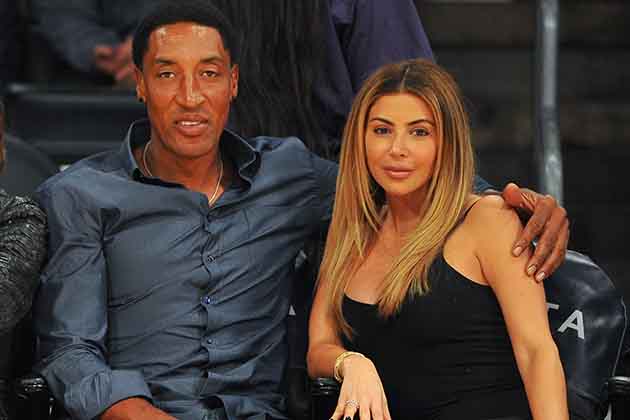 Born in Chicago with the maiden name Younan, Larsa Pippen has settled down in Maimi. She's good friends with the Kardashian family, naturally, and appears on Keeping Up With the Kardashians frequently. She also starred on the Maimi-based reality spinoff of Real Housewives called The Real Housewives of Miami from 2011-2013.
As for her superstar basketball hubby, Scotty "Scottie" Pippen played in the NBA for 17 seasons, which included six national championship wins with the team the Chicago Bulls. He's scored multiple impressive titles from getting named to the NBA All-Defensive First Team eight times and the All-NBA First Team three times to scoring the title of NBA All-Star seven times and the NBA All-Star Game MVP in '94.Allen Berezovsky/Getty Images Entertainment/Getty Images
Larsa Pippen and Scottie Pippen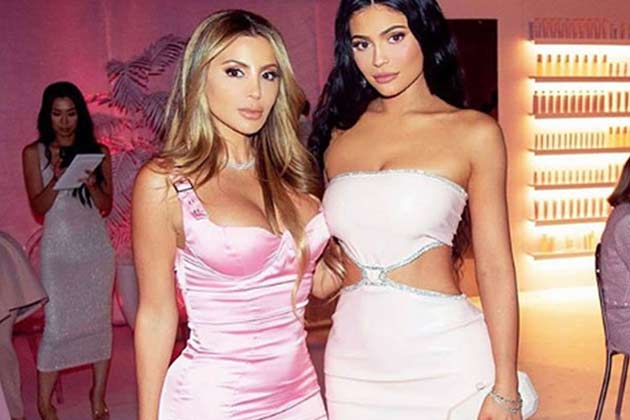 Larsa Pippen and Scottie Pippen have had a rocky relationship, to say the least. But how did their love affair begin? Larsa and Scottie met in Larsa's home city Chicago in 1995, which came five years after Scottie's divorce from first wife (and mother to his son Antron) Karen McCollum. Two years later, the couple married on July 20 at the Chicago-based First United Methodist temple.
They share four children — Scotty Jr., Preston, Justin, and Sophia — but their marriage wasn't made to last. In 2016, Scottie filed for their first divorce before calling it off. In 2018, Larsa filed her own divorce appeal, making it their second ploy for divorce in a two year span. The divorce was finalized in early 2021.(Image via Instagram)
Kaitlin Nowak and Jimmy Butler
Kaitlin Nowak is an Instagram model with more than 4,500 followers. There's no rhyme or reason to her posts, as they range from fitness to beauty to fashion, and to family. In fact, she has a more professional career as a model that extends past the social media realm.
Jimmy Butler III AKA "Jimmy Buckets" currently plays in the NBA for the team Miami Heat. He showed promise during his college basketby all career, transferring from Tyler Junior College to Marquette University after freshman year, before getting drafted by the Chicago Bulls in 2011 as 30th overall. He's a five-time NBA All-Star, three-time All-NBA Team honoree, four-time NBA All-Defensive Team honoree, and was chosed as the NBA's Most Improved Player in 2015.
(Image via Instagram; Instagram)
Kaitlin Nowak and Jimmy Butler
Jimmy Butler has dated high-profile women in the past, but Kaitlin Nowak is his current girlfriend. They started dating pretty recently, and by October 2019, the pair already had a sweet baby girl named Rylee. Because the couple is quite private, not much is known about the state of their relationship, but Kaitlin has been spotted cheering on Jimmy at games and events.
Ever since the couple was first spotted together, rumors have circulated that she and Butler aren't in a serious relationship. It was even speculated that he's even cheated on her with other social media models. We think it's all hearsay, but we all will find out the truth eventually. Things do seem a little fishy after Jimmy released comments about not wanting his family to distract him in his "bubble" during work lockdown. (Image via Instagram)
Gabrielle Union and Dwyane Wade
We doubt Gabrielle Union needs an introduction, but we'll give it to you anyway. The American actress — born in Nebraska — is also an active activist, author, and voice artist. Her career really launched with the 2000 film Bring It On and has since been outspoken about women's issues including women's health and domestic abuse. Due to her activism, she was included on Time's 2020 list of "100 most influential people in the world."
Dwayne Wade played in the NBA for 16 years, primarily with the Miami Heat, winning three champtionships, the title of NBA All-Star 13 times, the All-NBA team eight times, and the All-Defensive Team three times. He is the Miami Heat's leader in points, games, assists… all of the rest, really! In fact, he was the player to lead the team to their first NBA Championship in only his third season, earning him the title of 2006 NBA Finals MVP. (Image via Instagram)
Gabrielle Union and Dwyane Wade
Before Union and Wade married in 2014, Wade was in a marriage with high school girlfriend Siohvaughn Funches since 2002 before officially divorcing in 2010, which ended in Wade's sole custody of their two kids. He and Union began dating in 2008, briefly split due to their busy careers, then eventually engaged in late 2013.
Gabrielle Union and Dwyane Wade are basically #couplegoals, although they hate when people call them that. They've been very open about their fertility struggles and attending couples therapy, and Gabrielle told Ebony that "me and D are like, 'WTF?' We've kind of figured it out now, but I guess maybe we should tweet live from couples' therapy."(Image via Instagram)
Amelia Vega and Al Horford
Amelia Vega Horford is married to none other than Al Horford. She's a Dominican model, actress, singer, and beauty pageant winner who was impressively crowned Miss Universe 2003. It's hard to tell that she's tall when she's standing next to Al Horford (who's 6'10"), but she's actually a towering 6'2"!
Al Horford is a Dominican player for the national team Oklahoma City Thunder and also representing the Dominican Republic national team. On top of being the highest-paid Latin American basketball player, he holds five NBA All-Star titles. He launched his career in college playing for the Florida Gators as a starting center for their NCAA teams in 2006 and 2007. Before joining the Thunder, he was played for the Atlanta Hawks, the Celtics, and the 76ers.(Image via Facebook)
Amelia Vega and Al Horford
The couple's love story began in Boston during the Latin Pride Awards, but they didn't officially begin dating until four years after the event. As for their 2003 wedding, they surprised their guests with a ceremony in Santo Domingo that was disguised as a regular old party in true Parks and Recreation style.
The pair have four children together, sharing a son named Ean born in February 2015, a daughter named Alia born in November 2016, another daughter Ava in July 2018, and another baby girl Nova in February 2020. Fun fact, Al Horford decided to skip a Celtics game to attend his first daughter's birth; talk about good priorities!(Image via Facebook)
Ayesha Curry and Steph Curry
Ayesha is used to the spotlight and she's getting plenty of attention by dating Steph Curry. She's a Canadian-American actress, celebrity cook, and author who's stars on Cooking with the Currys, Ayesha's Homemade, and The Great American Baking Show on the Food Network. What she lacks in professional culinary training she makes up in ambition, starting her career in 2014 on her own using the channel Little Lights of Mine on YouTube as her platform. She now has her own cookbook The Seasoned Life (2016).
Stephen "Steph" Curry is one of the most popular NBA players on the scene right now. In addition to multiple claims that he's the greatest shooter in all of NBA history, he's also a seven-time NBA All-Star, two-time NBA Most Valuable Player twice, and three-time NBA championship winner with the Golden State Warriors. (Image via Instagram)
Ayesha Curry and Steph Curry
The pair are the perfect example of the cookie-cutter "power couple" due to their constant devotion to each other. They met as teenagers in Charlotte, North Carolina, during a routine church youth group meeting, but they clarified to People that it wasn't exactly sparks flying or rainbows at the beginning.
Ayesha stated, "We were just kids. He was the cute boy at church that all of the girls were obsessed with, so I made a generalization that maybe he wasn't for me." Steph added, "I don't remember the exact first day I saw her. There was no wind blowing in her face with a backlight." Despite this, they married in 2011 and now have three children together — Riley, Ryan, and Canon.(Image via Instagram)
Laura Laskowski and Reggie Miller
Not much is known about Laura Laskowski because of her lowkey presencce on social media. Her Twitter is private and her Instagram mostly features pictures of Reggie, her kids, or the family altogether. Most of her time is spent with her children, but it's obvious she loves to spend time working on her health with rigorous fitness.
Reggie Miller AKA the "Knick Killer" is definitely the star of the pair, at no surprise to anyone. He formerly played for 18 years in the NBA for the Indiana Pacers, earning fame with this impressive three-point shooting technique. He's a five-time All-Star selection, won a 1996 Summer Olympics gold medal, featured in the Naismith Memorial Basketball Hall of Fame, and considered the Pacers' greatest player in the team's history.(Image via Instagram)
Laura Laskowski and Reggie Miller
Reggie Miller is a basketball legend, but he's had a pretty messy love life. His first marriage to Marita Stavrou ended in an ugly divorce. After eight years together they filed for divorce after wilds accusations to Miller of concealing his net worth and their million-dollar home burning down. Luckily, that's when he met Laura Laskowski.
Reggie and Laura have been together for more than 16 years and currently live in Malibu, California. They share three kids: Ryker born in 2013, Lennox born in 2016, and a daughter born in 2021. According to sources and their social media accounts, they share a much happier relationship that Miller's first marriage to Stavrou. They love to travel and cycle together as a family.(Image via Instagram)
Savannah Brinson James and LeBron James
Savannah Brinson is an American businesswoman and philanthropist, who has supported charities like Girl Listen and even started up a mentoring initiative. She's supported her now-husband LeBron James on and off the court ever since their relationship began in the early 2000s when they met while attending rival high schools.
LeBron James is obviously an NBA legend and listing his accomplishments could take up an entire novel, but we'll try our best. On top of multiple endorsement contracts and comparisons to Michale Jordon, he's steadily gained wealth and fame during his on-going NBA career with the Los Angeles Lakers. He's also played for the Cleveland Cavaliers and the Miami Heat, winning NBA championships and Finals MVP titles for all three teams. He sports many awards, including four national championship wins and two Olympic gold medals. (Image via Facebook)
Savannah Brinson James and LeBron James
Savannah and LeBron were high school sweethearts in Ohio when LeBron attended St. Vincent-St. Mary High School. Savannah told Cleveland Magazine that LeBron made the first move, asking a mutual friend from Savannah's number. "One day I'm sitting around — I was probably bored or something — and I'm like, 'Oh, I forgot! I have this number for this guy that I can call. He seemed interested, so let's see.'" Well, that worked out!
The same year LeBron graduated high school, was the first overall NBA draft pick, and Savannah's senior year, she learned of their first pregnancy. Three years after their first son's birth, they welcomed another son Bryce. LeBron finally proposed in 2011 on New Year's Eve, leading to their 2013 three-day wedding celebration at Capella Chapel Grand Del Mar hotel in San Diego. They welcomed their third child, daughter Zhuri, in 2014.(Image via Facebook)
Daniela Rajic and Paul George
Before meeting Paul George, Daniela Rajic was a stripper and model who was on her way to becoming a doctor. Paul George met Daniela for the first time while she was working at Tootsies to pay for her University of Miami tuition costs. Now she has her own swimwear company with Sarah Nasser called Nude Swim, and she models her creations on her Instagram account.
Paul George, nicknamed "PG-13," is a seven-time All-Star player for the Los Angeles Clippers as well as a five-time member of the All-NBA team and four-time member of the All-Defensive Team. He got his start playing for Indiana Pacers when they drafted him in 2010, quickly securing his place in the NBA with the All-Rookie Second Team honors. By 2013, he was the NBA's Most Improved Player and won an Olympic gold medal in 2016.(Image via Instagram)
Daniela Rajic and Paul George
Daniela and Paul have had an on-again-off-again relationship since 2013, and they first met when Paul was dating Callie Rivers, daughter of his former head coach. They eventually split and Callie went on to marry 76ers guard Seth Curry and Paul, obviously, dated Daniela Rajic. Before extending a marriage proposal to Rajic, Paul denied rumors that he pushed her to get an abortion in 2014.
Regardless of their custody battles and time apart, the couple have reuinted to parent their two daughers, Olivia and Natasha, together. Things were rough after their first child, but following their second child in 2017, the two have been enjoying a happy life in New York. Paul proposed in November 2020.(Image via Instagram)
Adrienne Bosh and Chris Bosh
Adrienne Bosh got her start by modeling and by competing in pageants. Now, she owns an online boutique called Sparkle and Shine Darling, which she opened while she was pregnant. Talk about a girl boss! She is also an activist and serves as Vice President of the non-profit Team Tomorrow.
Chris Bosh is best known for his NBA career with the Toronto Raptors and Miami Heat. However, he's also an activist for sports and education among children, primarily in reading, establishing the Chris Bosh Foundation after retiring from the NBA. Bosh is a five-time NBA All-Star, named to the All-NBA Second Team, the U.S. national team winning the gold Olymping medal in 2008, and the Raptors' all-time point, rebound, block, and minutes leader. (Image via Instagram)
Adrienne Bosh and Chris Bosh
Adrienne and Chris Bosh met at a charity event in July 2009 and got married at the Fontainebleau Hotel in Miami, Florida, in 2011. After chatting for a bit and exchanging numbers, they courted over the phone for three months until finally going on a real date in October. Bosh proposed at their home in Miami on August 27, 2010.
Their wedding reportedly cost $300,000 and included guests like Serena Williams, Gabrielle Union and Dwyane Wade, Gabrielle Anwar, and LeBron James. Adrienne and Chris have three sons together — Jackson, Dylan, and Lennox — and two daughters — Phoenix and Trinity — one of which is Chris's from a previous relationship with Allison Mathis.(Image via Instagram)
Kate Bock and Kevin Love
Kate got her modeling start at the age of 12, when she was discovered in a pool. She was named SI's Rookie of the Year in 2013 and has been featured every year since. Plus, she speaks fluent French! If the modeling career wasn't impressive enough, knowning the French language is incredibly attractive.
Kevin Love currently plays for the Cleveland Cavaliers as a five-time All-Star and 2016 championship winner. He's also a member of the U.S. national team that won gold medals at the 2012 FIBA World Championship as well as the 2012 Summer Olympics. Love has the longest streak for consecutive games recording double figures in points and rebounds since '76. (Image via Instagram)
Kate Bock and Kevin Love
The NBA star has been dating Sports Illustrated model Kate Bock for several years, and some even credit her for the Cleveland Cavaliers' success. They met in 2015 before engaging in a long-distance relationship between New York and Cleveland. Bock told Sports Illustrated how they make it work in the long run:
"Luckily, it's not very far. Cleveland is only like an hour-long flight from New York. So I go back and forth between here and there and jobs, and then sometimes meet him on the road if it makes sense, so I see him pretty often even though we live in different cities and both travel for work. We make it work, so that's kind of fun." (Image via Instagram)
Natalija Macesic and Nikola Jokic
Natalija Macesic prefers to stay out of the limelight, but she has spoken to a few news networks about her life. Apparently, she's been eyeing a master's in psychology, her passion. After that, who knows? Maybe the two will have a few little ones, and she'll start her own practice.
Nikola Jokic AKA "The Joker" plays for the Denver Nuggets as a three-time NBA All-Star center. He has also been on the All-NBa Team two times as a first-team selection on top of representing the Serbian national team. During the 2014 NBA draft, he was selected by the Nuggets in the second round, which led to his eventual nomination in 2016 to the All-Rookie first team and the All-Star and All-NBA First Team in the 2018-2019 season. (Image via Facebook)
Natalija Macesic and Nikola Jokic
Natalija Macesic and Nikola Jokic have been together for a very long time — since 2013, in fact! Even before they officially started dating, they were childhood sweethearts for years. The couple frequently takes pictures together and posts them on their Instagram. If anyone shows true love, it's these two.
Jokic married Natalija Macešic, his girlfriend for seven years, on October 24, 2020, in his hometown of Sombor, Serbia. Their wedding was supposed to occur in June 2020 but was delayed due to COVID concerns and Jokic testing positive himself. There aren't many photos or videos from the event, as it was heavily guarded with only a few guest, but there is a video shared of the couple dancing at the reception.(Image via Facebook)
Marlene and Anthony Davis
Marlene Davis is kind of an enigma in the world of NBA wives and partners because her social media accounts are limited to friends and family only. It's speculated that she's from the Dominican Republic because she features an emoji flag in her Instagram bio along with hints to passionate religious leanings.
Much more is known of her husband Anthony Davis, obviously. The Los Angeles Lakers star, also referred to by his initials AD, plays power forward and center for the team. He's been named as a NBA All-Star eight times, to four All-NBA Teams, and to four NBA All-Defensive Teams. He went on to win an NBA Championship 2020 during his first season with the Lakers. David Crotty/Patrick McMullan/Getty Images
Marlene and Anthony Davis
Anthony Davis may be forever in the spotlight, but his girlfriend would rather stay private. The two have been together for quite a while, but no one is really sure how long. Marlene prefers to keep an extremely low profile. All of Marlene's social media accounts are private, and it's rare for paparazzi to catch a photo of her.
It's hard enough to get a pair of both of them together, but thank goodness there are some adorable couple shots floating around the internet! What we do know is that they pair shares a baby girl named Nala, who was born in 2018, despite all the confusion surrounding their relationship.(Image via Facebook)
Elaine Alden and Landry Fields
Elaine Alden is a former model and has appeared in Maxim, GQ, and Sports Illustrated. Now, she's the designer and owner of Alden Fields Design. She obviously has a lot of ambition, and even though her professional modeling days are over, she's not one to be comfortable in the shadow of her athlete husband.
Landry Fields is currently an NBA executive and a former professional player, playing in the NBA for five seasons. While he currently works as assistant manager for the Atlanta Hawks, he played with the New York Knicks and the Toronto Raptors before retiring as a scout for the San Antonia spurs. (Image via Instagram)
Elaine Alden and Landry Fields
Elaine Alden and Landry Fields began dating in 2012 after meeting at an EDM concert. Landry admitted to Inside Weddings that he "was actually blown away by [Elaine's] beauty," with Elaine commenting "We had a lot of fun; plus, he made a Dumb & Dumber joke and it sold me."
The pair got engaged in New York and naturally decided that the city would perfect for their glamourous wedding. Held on a rooftop at the Rockefellar Center, their ceremony occurred on July 14, 2014, with Elaine telling Wedding Bells that "the ceremony was the highlight of our day" when she saw her son roll down the aisle in the wagon. The couple now share two children, Jackson and Kai.(Image via Instagram)
Khloe Kardashian and Lamar Odom
Although they've been divorced since 2016, Khloe and Lamar's relationship will always be one of the most memorable NBA marriages. Their love story was documented on Keeping Up With the Kardashians (where they met and got married within two months in 2009), then with their own short-lived spinoff show, Khloe & Lamar.
As you all know, Khloe Kardashian is an American socialite, daughter of defense attorney Robert Kardashian. She is known for more than just her social life and social media presence, but also has her own clothing company Good American. Khloe hit it off with the former L.A. Lakers player Lamar Odom in 2009 at a Hollywood party. Three weeks later, they were married. Jason LaVeris/FilmMagic/Getty Images
Khloe Kardashian and Lamar Odom
But Lamar was keeping a lot of secrets from Khloe (among them, multiple affairs and substance abuse), and she filed for divorce in December 2013. Odom refused to sign the divorce papers, drawing out the divorce for two whole years. Two months before the divorce was finalized, Odom was hospitalized after being found unconscious at a brothel in Nevada.
Khloe asked the judge to hold off while he was in the hospital so she could be by his side and make medical decisions for him. Despite the world's hopes that Odom would get his life together and the two would eventually reconcile, the divorce was finalized in December 2016.(Image via Facebook)
Khloe Kardashian and Tristan Thompson
Khloe moved from one NBA star to another (with a rapper or two in-between)! Like we said before, Kardashian is all up in the L.A. and Hollywood party scene, so it makes sense that she got involved with another high-profile basketball player. Unfortunately for her, these basketball boys haven't exactly been working out.
30 year-old Tristan Thompson is a Canadian-American pro player for the NBA Boston Celtics. After playing for the Texas Longhorns in college, he was drafted fourth overall by the Cleveland Cavaliers in 2011 on top of representing and playing with the Canadian national team. In 2016, Thompson led the Cavaliers to a championship win, but the same can't be said for his rocky relationship.(Image via Instagram)
Khloe Kardashian and Tristan Thompson
Khloe told Us Weekly that another NBA star, Brandon Jennings, set the two up on a blind date in 2016. They welcomed their first child together in April 2018, just three days after photos and videos came out of Tristan cheating on Khloe. But that wasn't the end of their relationship, nor his cheating scandals…
Against her sister's (and the rest of the world's) wishes, Khloe gave Tristan a second chance. Fast forward to February 2019 (LESS than a year later), and Tristan was up to his old tricks—this time he was caught with the youngest Kardashian/Jenner's long-time BFF, Jordyn Woods. Needless to say, they were both given the boot.(Image via Instagram)
Morgan Poole Bledsoe and Eric Bledsoe
Morgan Poole, Eric Bledsoe's now wife, avidly supports Eric in all facets of her life. From her Instagram, making signs for him, and promoting (and attending) his games, she's the best wife any NBA player could ask for. Better yet, she explores and monetizes her own passion as a hairdresser at her salon More by Morgan.
Eric Bledsoe currently plays for the New Orleans Pelicans as a point guard. Before joining the Pelicans, he started with a season with Kentucky, moved to the Oklahoma City Thunder team, the Los Angeles Clippers, the Phoenix Suns, and the Milwaukee Bucks. Fans have a lot of hope for this player, dubbing him the "Mini-LeBron."(Image via Instagram)
Morgan Poole Bledsoe and Eric Bledsoe
The hairdresser and basketball star met in high school, meaning they are one of the few success stories of teenage romances. The Phoenix Sun point guard was able to marry his high school sweetheart in 2017 after nine long years of dating since they first started seeing each other in 2008.
Their wedding was held in Bledsoe's hometown of Birmingham, Alabama, on July 1, 2017 at a beautiful summer ceremony. They have three children together: two sons Ethan and Emory, and one daughter Eriauna. Luckily, the controversies are centered on Bledsoe's high school transcripts rather than their relationship, so we have hope they'll last! (Image via Instagram)
Tamia Hill and Grant Hill
Tamia Washington Hill is a singer, songwriter, producer, and actress born in Ontario, Canada. She's steadily put out records since 1998 and has been nominated for six Grammys, received a NAACP Image Award, and peaked at #2 on the Billboard R&B/Hip-Hop charts for her sixth record Love Life. On top of these numerous accolades (among others), she is a passionate advocate for the National Multiple Sclerosis Society (NMSS) after being diagnosed with the disease in 2003.
Grant Hill is a former player for the Atlanta Hawks, transitioning to the position as co-owner and executive of the team and hosting NBA Inside Stuff on NBA TV after his retirement. Before making a name playing for the Detroit Pistons, the Orlando Magic, the Phoenix Suns, and the Los Angeles Clippers, Hill made waves at Duke University, winning awards for 1994 ACC Player of the Year, NCAA All-American twice, and NCAA champion twice, making him one of the best Duke players ever. (Image via Instagram)
Tamia Hill and Grant Hill
Tamia and Grant met via musician Anita Baker on a blind date in 1996. They hit it off and dated for three years before Grant proposed. They married in the summer in Battle Creek, Michigan, before settling down in Orlando, Florida when Grant signed with the Orlando Magic NBA team. On January 23, 2002, they welcomed their first daughter Myla Grace, with their second daughter Lael Rose following five years later.
Tamia and Grant have been married since 1999—two whole decades! The secret to their marriage? Consistency. She told ESSENCE, "Every day you are just saying to each other, 'we are going to work it out, we are going get through it together,' [because] it's not about looking into each other's eyes, it's about looking in the same direction."(Image via Instagram)
Vanessa Bryant and Kobe Bryant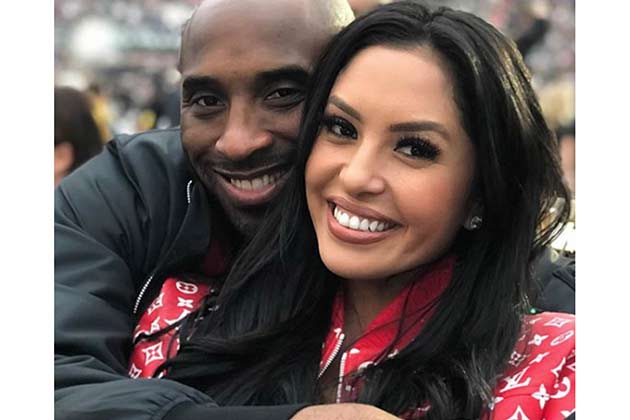 Vanessa Bryant (born: Vanessa Urbieta) has made a name for herself as a model, philanthropist, and high-profile wife of NBA legend Kobe Bryant. She's a California girl through and through, born in Los Angeles on May 5, 1982. She attended St. Boniface Parochial School and Marina High School, when she met Kobe Bryant.
Kobe Bryant is regarded as one of the greatest NBA players of all time. He spent his entire basketball career (20 years) playing for the Los Angeles Lakers, during which he helped win five NBA championships on top of personal titles, including as an All-Star eighteen times, to the All-NBA Team fifteen times, to the All-Defensive Team twelve times, as the 2008 NBA Most Valuable Player, and as an NBA Finals MVP two times. (Image via Instagram)
Vanessa Bryant and Kobe Bryant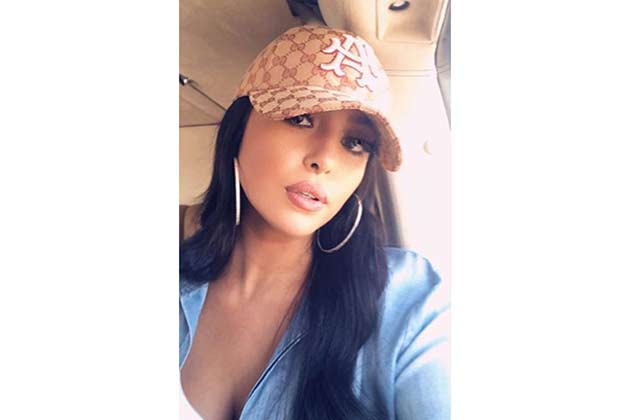 Vanessa and Kobe Bryant, arguably the most famous NBA marriage of all time, began dating while Vanessa was a senior in high school after meeting during a 2009 music video shoot. They wed in 2001 after Kobe proposed when she was just 18 and he was 20. The couple just had a fourth daughter, and unlike most Hollywood mothers, Vanessa refuses to hire a nanny. She told The Cut in 2012 it's because "that's the way I was raised"!
Sadly, Vanessa lost both her daughter Gianna and her legendary husband in January 2020 to a helicopter crash. Before the accident, she kept a pretty low profile on all platforms, but recently, she's stepped into the spotlight a bit more to continue Kobe's legacy, support her family, and promote their favorite charities. (Image via Instagram)
Jordyn Woods and James Harden
Other than being Kylie Jenner's ex-best friend, Jordyn models—she used to model for Khloe's All American denim line, but obviously those days are over—and now it looks like she's trying to break into acting. Which makes sense, because she's been close to Will and Jada Smith's family her whole life.
James Harden is a top NBA shooter for the Brooklyn Nets, routinely dubbed the NBA's best shooting guard and one of the nation's top player. While playing for the Arizona State Devils in college, he was named All-American and Pac-10 Player of the Year in 2009. He was then drafted that same year to Oklahoma City Thunder, a team he would help to reach the Finals and named him NBA Sixth Man of the Year. (Image via Instagram)
Jordyn Woods and James Harden
So it appears that Jordyn really does love Khloe Kardashian's sloppy seconds! First Tristan, and now she's moving on to another of Khloe's exes, James Harden. The Blast reported in February 2019 that the two had "hooked up," although Jordyn reportedly got Khloe's blessing before anything happened. (Oh, how times have changed.)
They were spotted out dancing together at a bar in Texas in July 2019, but neither of them have confirmed the relationship yet. According to TMZ, their hangout was just "coincidental" and lacking any feelings. Good thing, because some sources say that Khloe had no clue that a romance was brewing between them… Interesting…
Hazel Renee and Draymond Green
Hazel Renee is an actress, singer, and reality TV personality who is better known for her recurring appearances on Empire, The Real Housewives of Atlanta, and Basketball Wives. She landed her big break as an actress in 2013 in a webseries called "The Marriage Tour" and the rest is history.
Draymond Green seems to be the lucky one in this relationship, but he's found his own success as a Golden State Warriors power forward. In fact, he's qualified as an NBA Champion and an NBA All-Star three times each on top of winning the title for NBA Defensive Player of the Year in 2017. The Michigan-born athlete is routinely considered one of the emerging most versatile players in the NBA.(Image via Instagram)
Hazel Renee and Draymond Green
The NBA player popped the question to the Basketball Wives star with a $300,000, 6-carat diamond ring in January 2019. The CEO of Jason of Beverly Hills, where he bought the ring, told TMZ that Draymond was "very involved in the design process." Reportedly, the proposal also included a helicopter and a yacht.
Renee has one child from a previous relationship — Olive — as does Draymond — son Draymond, Jr. Just recently Renee and Green welcomed their first shared child Cash in late 2020 and celebrated the birth of their new baby in shared emotional posts on Instagram celebrating their life and relationship.(Image via Instagram)
Robyn Van Vliet and Gordon Hayward
Gordon Hayward currently plays for the Charlotte Hornets after two season with the Butler Bulldogs in college and drafted by the Utah Jazz as ninth overall in 2010, leading them to the championship for that year's NCAA Tournament. He went on to play seven seasons with Utah before switching to the Boston Celtics in 2017 and getting selected as an NBA All-Star for his performance.
Robyn Van Vliet met her current hubby Gordan Hayward shortly after she graduated high school in Indiana in 2013 then shortly jumped into an engagement a year later. The couple are both natives of Indiana and welcomed their first daughter another short year later. They now share three daughters and one son. (Image via Instagram)
Robyn Van Vliet and Gordon Hayward
Hayward proposed to longtime girlfriend Robyn on Christmas Day popped the question on Christmas day with the help of a long original poem he wrote himself professing his love. Hawyward posted a picture after he proposed on Instagram with the caption: "Merry Christmas to everyone out there! Hope it's a good one! Mine was especially good bc [sic] SHE SAID YES!!!! So thrilled I get to marry my best friend and such an amazing person @robynvanvliet! I love you!!!"
Gordon and Robyn married in 2014 and now have three girls together. The video gender reveal for their third daughter went viral because of Gordon's genuine reaction. But it wasn't what you think… Ultimately, Gordon was hoping for a baby boy. But when he was asked whether or not he was happy, he simply replied, "Daddy's always happy."(Image via Instagram)
La La Anthony and Carmelo Anthony
Alani Nicole "La La" Anthony is a New York Times best-selling author, businesswoman, producer, andacclaimed television actress. She came to prominence as onTotal Request Live, but she's also appeared in Flavor of Love, I Love New York, and Real Chance of Love. Aside from her famous hubby, she made a name for herself primarily through MTV.
Portland Trail Blazers player Carmelo Anthony is an NBA player to keep your eye on given the amount of success he's found in the association. For instance, he's been named an All-Star ten times over, an All-NBA Team Member six times, and played in the Olympics for the U.S. national team four times, setting a national record for points, rebounds, games played, as well as winning both bronze and gold medals. (Image via Instagram)
La La Anthony and Carmelo Anthony
La La and Carmelo are another NBA power couple to get engaged on Christmas day, precluding the Hayward's engagement by ten years. Three years after the proposal, they welcomed son Kiyan to the world on March 7, 2007. They went on to marry in New York City at Cipriani's in July 2010 with over 300 guests in attendance. The wedding was filmed for the reality series La La's Full Court Life, but that didn't ensure total bliss for the couple.
Not long after the end of Carmelo's NBA 2016-2017 season, TMZ released a story that La La moved out of their New York residence and lived separately for number of months. Fortunately, this blip wasn't the end of their marriage as they reconciled in December 2018 for the sake of their shared son. Taylor Hill/FilmMagic/Getty Images
Axelle Francine and Tony Parker
Axelle, a Parisian native, started her career as a health reporter in Paris. She moved to the U.S. in 2010 and worked as a fashion correspondentand image consultant in New York. Now, she owns Le Petit Med Spa in San Antonio and should credit much of her fame to her relationship to Tony Parker.
Former NBA player Tony Parker doesn't need much of an introduction, but it's so fun to see these players' long lists of accomplishments. For instance, this French-American athlete was part of the French basketball league before the San Antonio Spurs drafted him in 2001 as a point guard. Because he won four NBA championships for the Spurs and retired as a top scorer in NBA history, he was named a Finals MVP, joined six All-Star games, All-NBA teams, the French national team, and was a Eurobasket MVP. No wonder he attracted all the ladies!(Image via Instagram)
Axelle Francine and Tony Parker
Before meeting Francine, Parker was romantically linked to actress Eva Longoria who he met in 2004, married in 2007, but then split in 2011 after rumors circulated of Parker's adultery and irreconcilable differences. That same year Parker began courting the French journalist and proposed two years later in June 2013. Parker and Francine married on August 2, 2014, in San Antonio, Texas, at the appropriately-named Cowboy Dancehall witnessed by a humble crowd of friends and family.
They share two sons, Josh born in 2014 and Liam born in 2016, but they eventually separated in August 2014. It's unclear what the final straw was for the couple, but Parker issued this statement on Twitter regarding the divorce: "After nine years together, during which we shared a lot of happiness, and raised two wonderful children, Axelle and I have decided to end our union. This separation will be guided by complete mutual respect and the preservation of well-being of our two sons."(Image via Instagram)
Yvette Prieto and Michael Jordan
Michael Jordan is easily the greatest basketball player in NBA history, and there are few people who would argue against that. So who is worthy of dating this legendary athlete? Yvette Prieto appears to be the one for him. She's a professional model from Cuba, who has modeled for Alexander Wang and other top-notch designers. She definitely seems good enough!
The list of Michael Jordan's accomplishments is so long that ou might as well navigate to his Wikipedia for the run down, because we have plent of other players to gt to. What we will say is this: the former Chicago Bulls player led the team to six championship wins in his fifteen-season career and popularized NBA worldwide, launching himself to the status of international athletic icon, actor, and businessman. 'Nuff said. (Image via Facebook)
Yvette Prieto and Michael Jordan
Jordan had one high-profile marriage before Prieto, including Juanita Vanoy who gave birth to their three children, Jeffrey, Marcus, and Jasmine. They divorced in 2002 after thirteen years, reconciled shortly after, but finally dissolved the relationship in 2006. Michael Jordan may have gone through two messy divorces, but things seem to be working out with his current relationship with Prieto.
Yvette met Michael at a bar in 2007. What luck! Two years later they were living together with Jordan proposed around Christman in 2011. They married in spring 2013 at Bethesda-by-the-Sea Episcopal Church in Florida, which featured both Usher and Robin Thicke at the reception. The couple share two children, twin daughteres Ysabel and Victoria, who were born in December 2013. (Image via Facebook)
Cookie Johnson and Magic Johnson
Earvin "Magic" Johnson is another basketball legend who landed an equally impressive wife despite a long and ragged history of affairs, diseases, and overwhelming fame. Instead of sitting on the sidelines, Cookie has a clothing line called CJ and continues to be an advocate for HIV/AIDS awareness long after Johnson's retirement from the NBA in 1996.
As you know, Magic Johnson is part of the NBA's greatest players of all time list, specifically as a point guard, getting inducted into the Basketball Hall of Fame in 2002 and 2010. Despite contracting HIV in 1991 and retiring briefly, he managed to make the most of his 13-season career with the Los Angeles Lakers. In addition to a long list of unfathomable achievements, Johnson secured three NBA MVP Awards, nine NBA Finals appearances, twelve All-Star games, and ten All-NBA First and Second Team nominations during his career.(Image via Instagram)
Cookie Johnson and Magic Johnson
Cookie told the Los Angeles Sentinal in 2014 what she remembered about meeting Magic at a Michigan State University party way back in 1977. "It was so funny," she laughed, "because every girl on campus wanted to meet him. I just thought forget it. There's no way he's going to pick me over all these other women." They married in 1991 and share two children, Earvin III and adopted daughter Elisa.
Despite his multiple affairs and their 1991 decision to go public about Magic contracting HIV, Cookie has stood by his side all these years. The couple got married in 1991 and have two children together, as well as a son Andre Johnson from Magic's previous marriage to ex Melissa Mitchell. (Image via Instagram)
Kamiah Adams and Bradley Beal
Kamiah is an American model, actress, and TV personality who was born in Puerto Rico in March 1993 before relocating to Los Angeles, California, where she currently resides. She's best known for her work as an actress when she appeared on the VH1 reality show Love & Hip Hop: Hollywood.
American Washington Wizards player Bradley Beal played for the Florida Gators in college before he was drafted by the Wizards as third overall in 2012. Since then, he has joined the 2013 NbA All-Rookie First Team and been named an NBA All-Star three times over. Ironically enough, the rest of his brotherse played or are currently playing college football. (Image via Instagram)
Kamiah Adams and Bradley Beal
You may (or may not) be surprised that Kamiah Adams and Bradley Beal are one of the most popular couples in the NBA, which is probably due to their obvious chemistry. They met as a Los Angeles club in 2015 via their mutual friend John Wall. Don't you just love it when fate works out like that? Apparently, Adams attracted Beal with her unparalled boldness by approaching him first with her digits.
Kamaiah announced their engagement in summer 2020 with an exicted Twitter post captionied with an emphatic "YES!!!" and a picture of the couple holding hands. Their wedding has been indefinitely postponed due to the pandemic, but they are reported to be married. They share two children: Bradley born in 2018 and Braylon born in 2019. (Image via Instagram)
Shaunie O'Neal and Shaquille O'Neal
Iconic NBA player and sports analyst Shaquille O'Neal has a long history with ex-wife Shaunie. The two called it quits in 2009 (and briefly in 2007), and Shaquille hasn't married again since (although he dated Laticia Rolle, a podcaster and hat designer, from 2014-2018). They were married for seven years and have four children together, so they still have a good relationship and co-parent.
But it took them a while to get there after what Shaunie did to Shaq's car… Shaunie created the reality show Basketball Wives in 2010, and she detailed what she did to his car on an episode: "Our blackberries got switched. I went to my baby's play at school and I was like 'damn, my phone is going off a lot.'"
(Images via Facebook & Instagram 1, 2, & 3)
Shaunie O'Neal and Shaquille O'Neal
She continued, "Just girl, after girl, after girl like 'baby last night what you did.' And I went in the arena and I went in that garage, not only did I flatten tires, bust a few windows, I wrote on the hood of his car, 'I cheat on my wife. I ain't sh*t' with a knife."
I wrote it on the hood and down the side of the car. He had to drive that sh*t on four flats, with the messages all around it. I drove right on the side of his ass blowing the horn, cause I wanted to people to like see. Beep! Beep! The whole ride, the whole ride." Big yikes.(Image via Instagram)
Teyana Taylor and Iman Shumpert
Teyana Taylor is an American singer, actress, dancer, choreographer, and model. Not only has she appeared on runways during Fashion Week, but she was also on the international hit rap record My Beautiful Dark Twisted Fantasy from Kanye West. She signed a lucrative record deal iwht Pharell Williams' Star Trek Entertainment before appearing her first appearance on TV in My Super Sweet 16.
Iman Shumpert began his NBA career with the New York Knicks as the 17th pick overall in 2011 before going on to win the 2016 NBA championship with the Cleveland Cavaliers and then transferring to the Brooklyn Nets. He made a name for himself as an athlete with Georgia Tech as one of the team's top scorers for 2009-2010. (Image via Instagram)
Teyana Taylor and Iman Shumpert
According to Essence, Teyana and Iman met in 2014 at a party, which quickly led to a close friendship and, obviously, a romantic relationship. After just a year together, they announced Taylor's pregancy with a baby girl, who was born in 2015. This whirlwind romance seems to have worked out really well!
Teyana Taylor and Iman Shumpert got married in 2016, and despite various baseless rumors, the two claim they're happily married. They share two children together, two girls born five years apart. She cited that Iman assisted her in her births for both children, including a home birth for her second daughter. (Image via Instagram)
Nina Westbrook and Russell Westbrook
Russell Westbrook is a successful NBA Star, but Nina is famous in her own right, however. She's a former basketball player and owns a boutique in Oklahoma City called The Little Ark. As if that weren't enough, she's also a marriage and family therapist. Is there anything this woman can't do?
As for Russell Westbrook's portfolio, he's known for his time playing with the Washington Wizards as a nine-time All-Star, winner of the 2016-2017 Most Valuable Player Award, nine-time All-NBA Team member, scoring leader for two seasons, and a NBA All-Star Game Most Valuable Player for the 2015 and 2016 back-to-back seasons.(Image via Instagram)
Nina Earl and Russell Westbrook
In a tale of adorable romance, Russell Westbrook married his high school sweetheart, Nina Earl, in 2015. They are both natives to Los Angeles leading basketball stars in high school, following each other to UCLA. Russell has continually bragged about his wife's intellect, as she was pursuing a masters in psychology while he continued in the direction of basketball stardom.
Skipping ahead to today, the two are married and have three children together. The couple dated for six years before Westbrook proposed in 2014 with a jaw-dropping $700,000 ring by L.A. jewler Jason of Beverly Hills. They married at the Beverly Hills Hotel in 2015 in the presence of close friends and family then went on to have their children in 2017 and 2018. (Image via Instagram)
Ellen Rucker and Vince Carter
Ellen Rucker may be best known for her high-profile relationship with Vince Carter, but she has much to celebrate on her own. The South Carolina native is a doctor of chiropractic medicine who graduated from the University of North Carolina and is also a successful entrepreneur of hair-care brand Rucker Roots.
NBA player-turned-sports analyst Vince Carter is widely regarded as the greatest dunker in NBA history given his impressive stats. During his 22-season career — the longest ever reported — Carter played the shooting guard and small forward positions, leading him to be an All-Star eight times and on the All-NBA Team twice. His dunking secured his nicknames "Vinsanity", "Air Canada", and "Half Man, Half Amazing".(Image via Instagram)
Ellen Rucker and Vince Carter
Ellen and Vince met at the University of North Caronlina while she was a varsity cheerleader, making them college sweethearts. They celebrated their marriage in 2005 and had a child together shortly after named Kai Michelle that same year. Unfortunately, the pair's marriage was incredibly short lived as they split in 2006.
Oddly enough, there haven't even been whispers about his dating life since their divorce. Vince is still presumably single, unlike his ex… Ellen Rucker is now Ellen Rucker Sellers. She married Bakari Sellers, a politician, in 2015 after seven years of dating. After enduring fertility troubles, the couple has now grown their family with twins!
(Images via Instagram & Facebook)
Jewel Smith and J.R. Smith
Jewel Smith is a New Jersey born daugher of drummer Erics Brown who played for the late Whitney Houston. Her day job entials brand influencing and working as a life coach for distressed individuals. In high school Jewel was a prolific cheerleader before studying sociology at Kean University.
J.R. Smith is a well-known NBA player for the Los Angeles Lakers, getting drafted by the team straight out of high school in 2004 after playing for Saint Benedict's Preparatory School in Neward, New Jersey. Other than the Lakers, Smith played with the Denver Nuggets, the New York Knicks, the Cleveland Cavaliers, and the Zhejiang Golden Bulls. He's led two teams to national championships in 2016 and 2020.(Image via Instagram)
Jewel Smith and J.R. Smith
Jewel Harris and J.R. Smith have an interesting love story. Before they got married in 2016, they had an on-and-off relationship that resulted in two daughters, Peyton and Demi, but J.R. was also dating someone else for a couple years while they co-parented. Their relationsihp seemed to come to a crashing halt with very public cheating allegations…
Jewel took to Instagram in 2019 to share that she suspected J.R. of cheating on her with The Flash actress Candice Patton with him striking back in an equally public manner that the pair had already been separated for months. At the time, J.R. removed years of pictures with Jewel from his Instagram, but they seemed to have made amends in 2020 as Jewel posted a loving Instagram tribute to him on Father's Day.(Image via Instagram)
Jada Paul and Chris Paul
Jada Paul (born: Crawley) was born in North Carolina and attended Wake Forest University, where she met her future husband and father to her kids. She spends a lot of her time working with charitable foundations and non-profits with her husband. On the side, she's built a career as a fashion designer.
Chris Paul's AKA CP3's claim to fame is with the NBA Phoenix Suns as a point guard, winning everything from NBA Rookie of the Year, NBA All-Star Game Most Valuable Player, two Olympic gold medals to getting selected to eleven NBA All-Star teams, nine All-NBA teams, and nine NBA All-Defensive teams. (Image via Instagram)
Jada Paul and Chris Paul
Jada Crawley met Chris Paul while attending Wake Forest Universit, where Chris played two years of basketball before the NBA drafted him in 2005 by the New Orleans Hornets. Apparently fellow basketball wife Teyana Taylor leaked the new of their engagement in September 2010 on Twitter after he flew to Winston to propose.
The college sweethearts mearried almost exactly a year after the proposal on September 10, 2011. They already started a family before their marriage with their first son born in May 2009, but they quickly expanded their household in August 2012 with a daughter. In fact, Paul brought his family to the set of Family Feud in 2011! (Image via Instagram)
Porschla Kidd and Jason Kidd
Before Jason Kidd retired, he met Porschla Coleman, and the two got married in 2011. At the time, she was a popular model, but she moved away from that life to start a family. Now, Porschla dedicates her life to helping others through her work as Executive Director of The Jason Kidd Foundation.
Jason Kidd is currently a coach for the Los Angeles Lakers but he previously played in the NBA for a 19-season career. He primarily played as a point guard and secured his status as a NBA All-Star ten times, an All-NBA First Team member five times, an NBA All-Defensive Team member nine times, and an inductee to the Naismith Memorial Basketball Hall of Fame. On top of that, he led the Dallas Mavericks to win the 2011 national championship and the U.S. national team to two gold medals in 2000 and 2008.(Image via Facebook)
Porschla Kidd and Jason Kidd
Porschla and Jason met, married, and have two children together; however, Porschla wasn't the first wife to this NBA star. Jason had a wife previously to Porschla named Joumana; this relationship resulted in three children — Trey and twins Miah and Jazelle — as well as a slew of scandals and divorce agreements.
It was with the failure of this first marriage that Porschla even had a chance. Luckily, their relationship seems to lack the domestic abuse allegations and anger issues. Instead, they met while Porschla was waitressing, cordially dated as he played for the Boston Mavericks, married in 2011, and had two children of their own. (Image via Facebook)
Kishele Shipley and Kawhi Leonard
While they aren't married, Kawhi Leonard has been with Kishele Shipley since 2014 and they have two children together. Not much is known about Kishele because both she and Leonard prefer to remain quiet about their private life; she doesn't have any form of social media. What is known is that she's a human resource professional from California. Neilson Barnard/Getty Images Entertainment/Getty Images
Shivolli DaSilva and Derrick Favors
Derrick Favors is famously silent about his personal life, but that didn't stop us from getting the scoop. Shivolli DaSilva and Favors were together for quite a while, and they were even engaged. Unfortunately, they split. They have three kids together, but that doesn't stop DaSilva. She started her own business in Atlanta called S&S Lux.(Image via Facebook)
Shannon Walker Williams and Ray Allen
Shannon Walker Williams, Ray Allen's wife, has four children with the NBA star. When she was younger, she was a member of the all-female R&B group Shades. She's also appeared in a few TV shows and films including Bamboozled, Blue's Clues, and As the World Turns.Gustavo Caballero/Getty Images Entertainment/Getty Images
LaTasha Marbury and Stephon Marbury
LaTasha Marbury and Stephon Marbury have been married since 2002—talk about a long time! While LaTasha may be better known for being an American reality show personality on Basketball Wives, she's pretty accomplished. She has a Bachelor of Science in Zoology and another in Nursing. Still, she's kept busy taking care of their three kids. Bryan Bedder/Getty Images Entertainment/Getty Images
Isabella Brewster and Baron Davis
Baron Davis and Isabella Brewster got married on January 30th, 2014. Then, three months later, the couple announced that they were expecting a child. A second came along in 2016, and the couple split in 2017. As of June 2019, the divorce was finalized. While no one knows who Brewster is dating, Baron Davis had a brief fling with Laura Dern.Rich Polk/Getty Images Entertainment/Getty Images
Meghan Allen and Devin Harris
Devin Harris got people talking when he married Playboy model Meghan Allen in 2013. The two met when she was a bartender in Dallas. Now, she appears in reality TV shows like Fear Factor and Momma's Boys.(Image via Facebook)
Ericka Webber and Chris Webber
Chris Webber has dated several celebs in the past, but his true love was Ericka Dates. Now, she goes by Erika Dates-Webber. They dated for two years before getting married, and they welcomed twins in 2017.(Image via Instagram)
Ericka Webber and Chris Webber
Erika studied at Morgan State University. Much of her life is private, as he prefers to stay out of the limelight. When she is in the public eye, she's a social activist. Erika is president of Social Butterflies Mentoring Program, which helps girls from low-income families succeed in their careers.(Image via Instagram)
Jessica Olsson and Dirk Nowitzki
Through Dirk Nowitzki's ups and downs, Jessica Olsson has been there to support his every move. In 2010, the pair met at a charity event for the Sports for Education and Economic Development Project. They hit it off immediately and were married by 2012. They soon had three kids, two sons and a daughter.(Image via Facebook)
Jessica Olsson and Dirk Nowitzki
Jessica Olsson was born in Sweden to a Kenyan mother and a Swedish father. She has two brothers who both play professional soccer – sports are in her blood. Jessica is a pretty private person who only enters the public eye to participate in charities. Both Jessica and Dirk were recently promoting North Texas Giving Day in 2019.(Image via Facebook)
Ayahna Cornish-Lowry and Kyle Lowry
Ayahna and Kyle both studied at Cardinal Dougherty High School, and that's how they met. They dated for over 12 years before they tied the knot in 2014. Skipping ahead, the pair have two sons, Karter and Kameron.(Image via Facebook)
Ayahna Cornish-Lowry and Kyle Lowry
Ayahna Cornish-Lowery gets the pressure her husband is under because she was once a rising basketball star herself. She was named the best offensive player for two seasons at St. Joseph's University. On top of that, she was the team's captain. Unfortunately, she had an ACL injury during her junior season. Instead, she began focusing on her family while cheering her husband on.(Image via Pinterest)
Golden and Kyrie Irving
Golden and Kyrie Irving were spotted together in 2018, and the tabloids lost their minds. Then, she was spotted with a rather large ring on her finger, and Irving admitted that he and his long-time girlfriend were now engaged.
(Image via Instagram; Instagram)
Golden and Kyrie Irving
Golden, whose real name is Marlene Wilkerson, is a fitness model and very active on Instagram. Sadly, there's been speculation that Golden and Irving have split because she's no longer following him on Instagram. He also deleted his dedication post to his fiancé. Kyrie Irving is a very private person, so we may not find out until much later what happened. (Image via Instagram)
Ashley Bachelor and Rajon Rondo
Rajon Rondo and Ashley Bachelor have been together since college, so we're surprised she isn't his wife yet – or has he? No one is sure if the couple tied the knot since some sources say they married in 2011 while others still refer to her as his girlfriend. Regardless, they've been together since 2005.Marc Andrew Deley/WireImage/Getty Images
Ashley Bachelor and Rajon Rondo
Ashley's dream was to be a hairstylist, which makes sense since she does all of Rondo's hair. When she isn't working on her dream, she's gabbing with the other Celtic wives, whom she's become very close to.Marc Andrew Deley/WireImage/Getty Images